Cell standby has been one of the major causes of smartphone battery drain and a lot of users seems to be having issues with it.
Even when your phone is idle, the battery will keep going down… It is absolutely abnormal. So I decided to make post in order to fix this issue once and for all.
What is Cell Standby?
Cell Standby – The power your phone is using to search for signal – this  will make your phone extremely hot sometimes if it is searching for an  extended period of time."
How to Solve Cell Standy From Draining Your Phone Battery?
Method 1:
1. Open the dialer and enter *#*#4636#*#*
2. Click on Phone information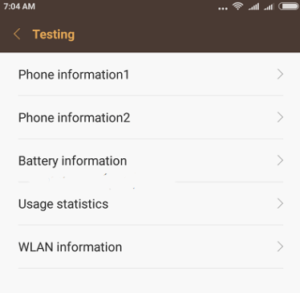 3. Find set preferred network type, choose the one that suits you. Mine was on TD-SCDMA, GSM/WCDMA and LTE so I change it to LTE/WCDMA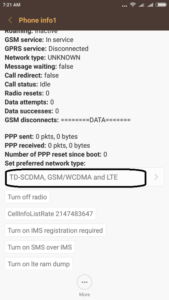 4. Reboot the phone and you're good to go.
Method 2
Are you on WiFi? You should change the wifi setting so that wifi turns off when the phone is asleep/not being used.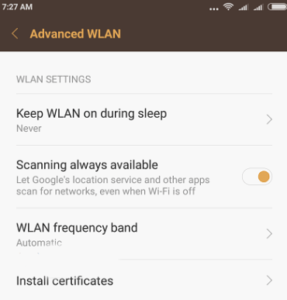 Go to settings>WLAN>Advanced settings>Keep Wi-Fi on during sleep=select "Never". In same menu, you can turn off "Always allow scanning" and "Network notification".
Method 3:
This method works pretty well for some people.
Switch Your SMS Messaging app from 3rd party to the default messaging app.
I switched my SMS messaging app from Hangouts back to the default Messages app, and the problem literally went away overnight, going from 30-40% battery usage to about 6%. I didn't delete any apps or change any other settings.
So if you're having Cell Standby related battery issues and are using Facebook messenger, or Hangouts, or any other app other than the stock Messages app, maybe try switching your SMS back to that and see if it helps any.
There are other ways of solving this problem which are not included in this guide, do well to help us add it to the comment section if you know any.