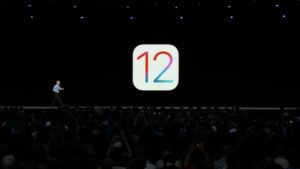 Arrived Apple iOS 12 for it's mobile products. The Cupertino company took the day to reveal the news of the new operating system. Apple's new system focuses heavily on performance.
According to Apple, the new iOS 12 will get twice the speed of last year's operating system. This increase in performance will be seen more noticeably in older devices.
Good news for all those who believed that their equipment would not last much longer. The iPhone 5S, for example, released in 2013 will receive the new update of the company's operating system from Cupertino. In fact, all devices with iOS 11 will receive iOS12.
Although we do not have many design innovations, we have improvements that the public has been asking for for a long time. The new iOS 12 from Apple brings us tuning in notifications, improvements in Apple applications, more possibilities with Siri and news on FaceTime.
What's New in Apple iOS 12?

I'll start as written in my notes. I'll leave you the news in the way I'd like to read it. In a segment of points and summary of the novelties. We will, however, bring more detail to each of these news.
Performance:  Apple iOS 12 focuses on performance. It gives a boost to the form processor to respond faster. Older iPhones and iPads will feel more different than newer models.
Augmented Reality is a Big Investment in iOS 12
Augmented Reality: Apple has brought us a new application under the name "ruler". This application uses augmented Reality to measure locations or objects.
So far it was possible to download applications of the genre in the App Store, however, this is the official Apple. Augmented Reality with Apple's ArKit also gives developers the ability to deploy AR images in their applications.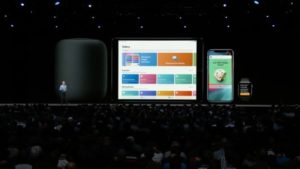 Photos: Applying photos is now a little smarter. When you enter the application you will be able to see photographs taken some time ago and that you no longer remembered.
You will also be able to share directly with friends in the photos. Better than that, friends can also add photos from that event to your gallery.
Siri: It was not mentioned that Siri is smarter, but an application has been added that will give the voice assistant a new life.

The "Siri Shortcut App" will give you the possibility to implement daily tasks with Siri. Imagine that every day on the way to work you have to get on the train and like to listen to your list of spotify.
Just tell Siri "I'm going to work" and automatically tells you the time for your train and starts playing your favorite playlist. The examples are many and we will have a more concrete idea when we have Apple iOS 12 installed on our iPhone.
It's time to use your smartphone
Do not bother: Just like Google did with Android P, Apple did with iOS 12. From now on you'll be able to measure your usage on the iPhone. You can set time for each application so you do not miss out on Facebook's infinite scrool.
Not to disturb at night fails to show the notifications that you do not consider relevant. When morning arrives, the notifications will be there waiting for you. This new functionality will also give to control the iPhone of the new ones. Something that we will discuss in a specific article.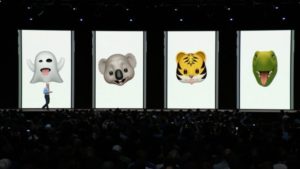 Animoji: We have 4 new Animoji. The Ghost, Koala, Tiger and T-Rex. A feature with the name "Language Detection" has also been added. As the name implies, the Animoji will be able to detect the language of the users.
MEMoji: The new animoji is your representation. Apple followed the example of Samsung and brought us an animoji with our figure. Animoji is fully customizable.
Notifications: Finally notifications on Apple iOS 12 are bundled! It had been asked for a long time and it finally happened!
FaceTime: FaceTime on iOS12 will support group calls of up to 32 people. The User Interface is stylish and finally Apple has brought us such features. It's about time.
The main new features of Apple iOS 12 are these. Some of them will be looked at in detail here at Androidvillaz so do not miss the next articles on the subject. It follows Apple's category and is aware of everything the Cupertino company has revealed to us.