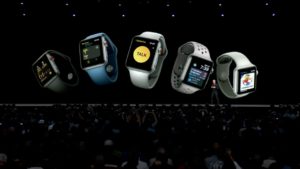 After the introduction of iOS 12 and all the features that will undoubtedly win even more users, Apple focused its presentation on the operating system for wearables, watchOS 5.
The presentation was by Kevin Lynch who demonstrated some of the new features that will arrive at Apple Watch this year. The first is the ability to challenge your friends for 7-day training competitions. As you progress with your friends, you'll receive notifications that tell you if you're losing or winning.
The user can count on a great variety of training challenges to choose from, including Yoga and Hiking, both new in this platform. It is true that Apple is not the first manufacturer to introduce social features into its sports applications. However, it is an interesting novelty.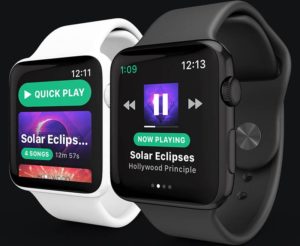 Another interesting new feature in watchOS 5 is automatic exercise detection. So you do not have to tell your Apple Watch that you're about to start a workout. The watchOS 5 can also find out the type of exercise you are performing.

Meanwhile, Apple has also unveiled a new feature called Walkie-Talkie, which allows users to send short voice messages to friends. The first time you do, your friend will have to approve the message. After that it is ready to use. This functionality works through Wi-Fi and mobile networks.
With respect to watch dials, users will now have new content, maps and heart rate. However, the same shortcuts that are available on Siri, will also reach Apple Watch
Apple watchOS 5 release date
Apple has announced the next-gen software at WWDC 2018, and as expected it's titled watchOS 5.
It'll be available as a free update this autumn, most likely in September – around the same time rumors point to the Apple Watch 4 launching.