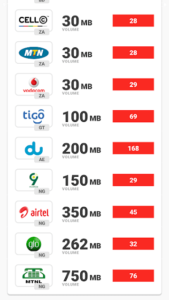 No matter how rich you are, I just want you to understand that there is nothing as sweet as free data especially when it's unlimited.
The fun part of this is that it works in numerous countries like United Arab Emirates, India, The United States , Nigeria, Kenya and some other countries.
There is a new app that allows you to send mobile data, top-up and earn free data. The app is called DENT.  I know it sounds like the name of a toothpaste but it's not.It's a trusted app with over 100 thousand downloads and definitely, you can earn free data with it.

How To Earn Free Data With Dent?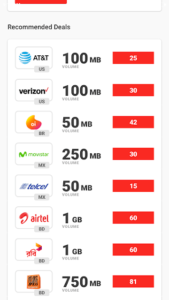 Download This App to Stream Russia 2018 Matches And Other Live Sports
There are a lot of methods to get your free data. You can share your referrals links with a friend and when he or she uses the link to download and register onto Dent app, you get 20 dents instantly, same goes to your friend.
20 dents can allow you buy heavy and cheap mobile data available on their recommended deals.
You can use your free dent to buy data on the app
How To Join?
Download dent app  here
Launch the app and enter your mobile number
A Verification code will be sent to your mobile number, enter the number and proceed
Connect your Facebook or Google or Manually.
Once your registration is complete, you'll receive 30 dents.
Copy your referral link and share it with friends. The more you invite the more dents you earn.
Dent is currently available in most countries including US, Zambia, South Africa, UAE, Nigeria etc.
Guess what? Your free dents can get you up to 500MB of data.