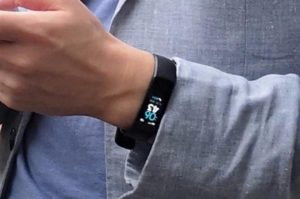 Huawei is preparing to offer a stronger competition to the well-known Xiaomi Mi Band 3 with its Honor Band 4. Certainly needless to say that the Xiaomi Mi Band 3 is basically without competitors able to offer the same quality for the requested price.
Honor is one of the few brands that is still surprising and responding to Xiaomi's surgical attacks. We can look as an example of Honor 10. In short, a high quality terminal to be sold for a price that can only be wiped out by Xiaomi's latest Pocophone F1.
Huawei created Honor a few years ago to attack brands like Xiaomi that had taken their online business. In conclusion of this action, today we have an interesting battle and able to leave us enthusiastic about the products presented.
However, there is a product of Xiaomi that no brand has managed to beat. Of course I speak of the Xiaomi Mi Band 3. The smartphone of the Chinese company costs just over € 20 and has unique features.
Honor Band 4 will be the few that will be able to fight the success of Xiaomi Mi Band 3
However, everything can change with Honor Band 4. The President of the Honor brand was picked up at the IFA in an image where he showed his Honor Band 4. This Honor Band 4 is not official yet, but it is believed that it can reach the shelves In the next months.
Huawei Honor 9i: Everything you need to know
This will be a direct response to the well-known Xiaomi bracelet. I honestly can not wait to see how Honor will approach the market in the face of this little gadget. Will it bring you to Europe where the Xiaomi Mi Band 3 has conquered millions of pulses? Will it focus on fighting in the Asian market?
One thing is sure, Honor Band 4 should arrive with a similar value to the Xiaomi Mi Band 3 and if there is a brand that I believe can cope with the famous Xiaomi gadget, it's Honor.