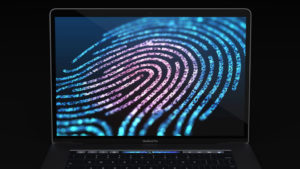 If you have a MacBook Pro with a Touch ID, then you probably know how to add fingerprints for authentication. But what if the saved fingerprint needs to be deleted? You can also delete prints, and today we'll tell you how it's done.
Obviously, this only applies to Mac models with Touch ID support, including a MacBook Pro with a touchpad.
How to delete a saved Touch ID imprint from a Mac
Open System Preferences from the Apple menu and select Touch ID.
Hover over the fingerprint that you want to delete, and click the (X) icon that appears in the corner.
Enter your password to confirm deletion.
If necessary, you can delete other prints. You can delete even all prints, and then add them again or do not use the Touch ID on the Mac at all. Remove the print may be necessary for various reasons. For example, you can delete saved prints to add them again for better performance of the technology. Or maybe you hurt your finger, and now your print looks a little different. In any case, this is very easy.
In addition, the number of prints of the Touch ID on the Mac is limited, and sometimes you need to delete the old print to add a new one.
At the moment, support for the Touch ID is only available on different models of the MacBook Pro with a touchpad, but in the future it can appear on other laptops or computers.
It is worth noting that you can delete saved Touch ID fingerprints on iPhone from iPad.