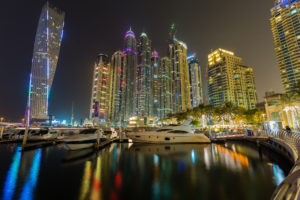 Night  Photography can suck sometimes because most of the mid range and low budget smartphones that are very common actually struggle to capture images in low light situations so most people just avoid taking pictures at night. I decided to outline the important steps on how to take amazing pictures at night.
1 Try To Keep The Camera Steady
There's no way you'll get that perfect image if you're shaking your hands like a tremor patient. To avoid blurred images just try to keep the camera as steady as possible.
You can even go for a tripod which is the best option to take perfectly sharp shots. If you don't have a tripod then you can try placing your phone on a wall, or any other solid surface and make use of the timer button on Camera.
2 Choose An Area With Good Lighting
Lit up areas like street lights are good for drawing attention in dark environments. Make sure the subject is getting enough light to draw the attention. When you combine the lighting with your LED flash it should look good.  However, in some cases it may not work well.
3 Learn To Go Manual
If you want to take better images, you need to learn how to adjust settings manually – exposure , aperture etc.. The default camera app usually comes with a couple of options that'll come in handy if you know how to use it.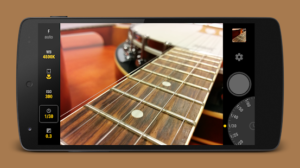 4  Turn On HDR
HDR recognizes different light intensities  and then tries to dynamically balance the image. In low light situations, this features competitively helps to take better shots.

5 ISO
You might have seen this in many camera apps. This can increase the sensitivity of the camera sensor  or decreases to capture more or less light. Try to increase the value of  the ISO to increase the amount of light and details in low light situations.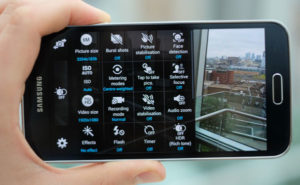 6  Know When To Use Your Flash
This hardware is meant to support the camera in low light conditions, however bad camera flashes can affect photo clarity. Keeping it turned off should produce better results.
7 Set Your Shutter Speed
The speed at which your camera takes the picture is really important . The more time the camera takes to capture the images the better the details captured and the light intensity will be.
8 Use A Good Camera App
Different camera apps process images differently and also detect images in varying ways. Try to use the best camera app of your choice for night photography and it could actually help you transform your pictures to amazing ones. I recommend using ToolWiz Photos. It comes with an extensive photo editor and camera . There are tons of features to choose from
Here are a couple of images shot on ToolWiz on a phone with a 5 MP camera . I may have added some odd filters.
9 Use Additional Gadgets
Add-on lights and small OTG flashes can help to increase the quality of the default camera hardware thus producing impressive results.
10 Don't Zoom
Most cameras tend to look a little bit grainy when zoomed in. You need to consider the capacity of your phone's camera. Digital zoom on some smartphones is usually pretty useless and only ruins the picture. If you have to zoom, you can try to move closer to the subject.Also, if you still need to highlight a particular object in the photo, you can crop it.
11 Make use of Filters
Your choice of filters can either improve or ruin your pictures so choose wisely.
12 Image Editing
A good editor will definitely improve your images. You can set the contrast, exposure, blur , effects and more. Like I recommended previously. Tool Wiz Photos will give you a proper image editing experience.