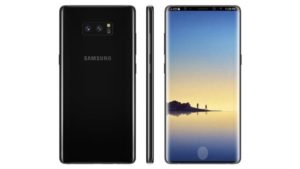 A new rendering of the Samsung Galaxy Note 9 has just hit the Internet. Available on Twitter by Evan Blass, the photo reveals the back and front of the device as well as the new S Pen.
One of the biggest changes in the Galaxy Note series is the stylus, officially called the S Pen. Not only, according to the image, has a different color of the phone itself, but also integrates Bluetooth LE and new features. Apparently the S Pen charge inside the smartphone itself.
At design level, little seems to have changed compared to last year's Galaxy Note 8. However, this does not mean that there are no differences. The first is the position of the fingerprint sensor, which is now below the chambers and not to the right.
However, the chambers that are on the back present different sizes. As the image reveals, the sensor on the right is significantly larger than the one on the left. To the right of the camera's sensors is an LED flash and a blood pressure sensor.
The Galaxy Note 9 will be released on August 9 and will come with a 6.3-inch Super AMOLED screen, up to 8 GB of RAM and up to 512 GB of storage. Also noteworthy is a 4000mAh battery and an Exynos 9810 processor in Europe.
Source