Ace Stream is a video application that lets you stream live sports and other content. It is a P2P base streaming application that let's share the bandwidth for streaming live match.
The more user on your local network (connected peers) the better your streaming quality would be.
Steps to watch live matches on your Laptop and Smartphones.
For Laptops: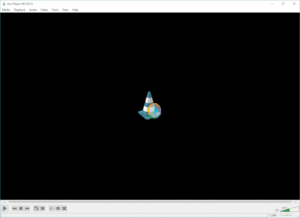 Install Ace Stream Player, download here.
Go to reddit soccer stream subs. You won't see any link if you open on normal day. Come back on game day, 1 hour before game time.
Select match you want to watch. And watch out for the comments. Redditors will share bunch of stream links. Select and copy the link that started with acestream://. There will be additional links, eg. mobile and http links. Forget about that, just focus on the ace stream link format that looks like this " acestream://2b3119a7752920ad43a627d4cf60f69e2e6efb04 ".
Copy it and paste in your Ace Stream Player. Click Media, and click Open Network Stream. Paste the copied link and click the play button.  Wait for few seconds or minutes depending on the strength of your network.
Ace Player will connect to peers, buffer the video, and then start playing.
Enjoy the game! Without obtrusive advertisement that you usually get if you open the stream link in your browser.Tips, come back to the reddit match link and refresh it a few times. Links with most point, voted up top usually filtered by the user. Use that link! and you will be happy.

The best way to find Ace Stream content IDs is to search for "ace stream content ID football" on your favorite search engine, and just replace the word football with whatever sport or specific event that you're looking for. OR you can simply remove acestream:// from the link earlier copied, and this now becomes the content ID  2b3119a7752920ad43a627d4cf60f69e2e6efb04

Some of the popular subreddits where you can find Ace Stream content IDs include:
How to Use Ace Stream on Android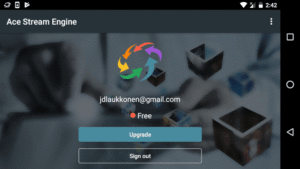 Ace Stream is also available on Android, which means you can use it to watch live sports on your phone or tablet.
Before you use Ace Stream on a phone, it's extremely important to point out that the application can use a lot of data. In addition to downloading a video, it also uploads portions of the video to other users.
Before you can use Ace Stream on your phone, you need to download two apps from the Google Play Store: the Ace Stream Engine, and a compatible video player like VLC.
To use Ace Stream on an Android phone or tablet:
Launch the Ace Stream Engine app.
Tap the ⋮ icon (three dots).
Tap Enter Content ID.  
Input a content ID  as explained above and tap OK.
Select a video player to play the stream, and check remember choice if you want to always use that player.
Ace Stream Engine will connect to peers, prebuffer the video, and then launch your video player app.
If asked whether to allow the video player app access to your photos, media and other files, tap allow.Note: Tapping deny will prevent the video player app from streaming your video.
Your stream will start playing in the video player app that you chose.
Can You Use Ace Stream on a Mac?
Ace Stream is only available on Windows and Android, so you technically can't run Ace Stream on a Mac. However, there are third party video player applications out there that incorporate Ace Stream's technology.
What that means is that if you want to use Ace Stream on a Mac, you have to download a video application like Soda Player that includes native support for Ace Stream links.