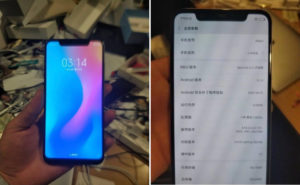 Xiaomi has surprised all of us with the announcement of the launch date of  the latest smartphone in its Mi brand.This model seems to be a celebration of their 8th Anniversary and it will be launched on the 31st of May.
So what about the  Mi 7?
I'm not sure we won't get to see an Mi 7 . There is still a chance that Xiaomi is preparing a successor to the Mi 6 and a special anniversary edition.  The Mi 8 still keeps the notch from the iPhone X.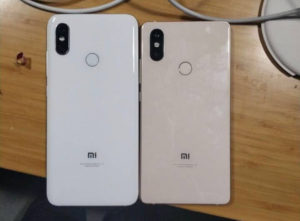 Security and the interface
The Xiaomi Mi 8 will  feature a facial recognition system, which they already debuted in the Redmi Note 5, but in this case will also be able to do 3D recognition.
In addition to facial recognition, there will still be the integrated fingerprint sensor on the screen, a technology still little explored in the world of smartphones.
The Mi 8 will also be the first smartphone to come with the MIUI user interface in version 10, based on Android Oreo.

The hardware
The Xiaomi Mi 8 is expected to be released with a 6.1-inch FullHD+ OLED screen, with the Snapdragon 845 processor in 6GB and 8GB versions of RAM and internal storage may come in 64GB, 128GB, 256GB or 512GB. variants.
The rear camera will have a dual sensor and artificial intelligence is something that will be well present. It is rumored that the cameras can have 21MP + 13MP at the rear and 8MP at the front while the battery will be 4000 mAh. On 31st, in addition to the Xiaomi Mi 8 should also be launched the new Mi Band 3 long awaited by fans of the brand.