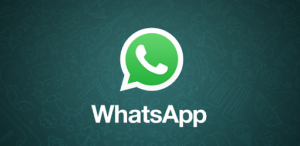 Instant messaging app WhatsApp has added two new updates to the texting app and the updates are what I would call very crucial updates.
The first update is the new feature that labels forwarded messages. I believe this will help to combat fake news. A forwarded WhatsApp message will include an indicator that marks it as forwarded. This may seem like a small move for the messaging platform, but this move is potentially one that will make a big difference in the way people spread information, especially wrong information over the app.
In a blog post, WhatsApp encouraged its users to think before sharing messages that were forwarded. As a reminder, you can report spam or block a contact in one tap.
The second update gives group admins more control over their groups. Admins can now stop members from posting in a group.
I believe this will make the groups more organized . It can be deactivated as well.