Many smartphone users won't ever look the way of devices with 1GB RAM in 2018 but it shouldn't be so. I can't really blame anyone for feeling the way they do about 1GB RAM devices since the regular Android OS performed quite badly on those kind of devices. Nevertheless, I feel we shouldn't judge a book by its cover.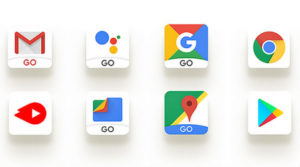 Tecno launched the Spark 2 a couple of days ago while iTel launched the A32F smartphone a few weeks ago and the common feature of both devices is that they run on Android Go. The comments I've seen online from some users about these devices have been quite appalling and rated the devices as low and unusable and I decided to write this post to clarify things a bit. I've tested out a couple of Android Go phones and they're nothing short of amazing. They may be low-budget but they are definitely not unusable.
It's quite important that you understand that a smartphone with 1GB RAM running on Android Go is faster and more efficient than one running on the regular Android O.S

Here's Are The Reasons:
1. It Provides Better Optimization
This is the major reason Android Go was created – To give low end users the same experience as mid-range and high end users. This optimization is embedded throughout the device, from app management to battery management and even to data usage control.
We all know that improvements to battery life come on every update on Android and coupled with the fact that Android Go starts off with Oreo 8.1. A device I reviewed – The iTel A32F took about 90 minutes to go from 0 to 100 and almost 7 hours of constant use online to go down to 10%. The capacity of the battery wasn't even up to 3000mAh.
The O.S detects apps that are using the battery and terminates them once they have been idle to save you more power.
2. Regular Software Updates
If you're on a low budget and you're not a fan of the "need an upgrade, buy a new one" style of marketing that a couple of brands do on their regular smartphones then Android Go is probably the best choice for you.
There's no bloatware pre-installed in the device. Even the iTel A32F has already received an update in less than 4 weeks of release. There's no custom UI that'll make the OEM waste time trying to redesign the software for its own version of Go.
On Android Go you get a stock android experience and you're certain that you'll receive regular updates. They may even receive the Android P update.
3. Saves Data Efficiently
Google has looked into the fact that the regular Android OS uses up a lot of data so they have optimized the preinstalled apps on Android Go smartphones to be lightweight and take up very little space.The data saver feature works on all the apps on the device. Even the Google Play on the device is optimized to use less data. You don't have to worry about bloatware on the device as everything has been optimized to give you a better experience.
I understand the fact that you may not really fancy these devices if you are a heavy smartphone user, However it's worthy to note that they have ultimately improved the Android user experience on 1GB RAM devices.