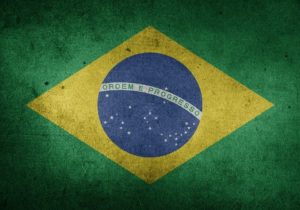 A few days before the start of the Football World Cup in Russia, there are cyber criminals trying to take advantage of the competition's popularity to collect personal data and spread links with dangerous content.
One of the most recent examples of this was recorded last week in Brazil, where a fraudulent contest circulated, mostly through the WhatsApp, with a message that Nike was celebrating its 22nd birthday as the official supplier of Brazil's national football team offering official team jerseys. The only requirement to get the prize was for the users to share the message.
None of the shared links in this campaign were, however, related to the sports equipment company. In fact, the links redirected users to a website that the maker of ESET antivirus solutions found to contain potentially harmful content.
Depending on the type of device used to interact with the campaign, the threats varied, including subscribing to a premium SMS service or installing extensions in the browser to steal user information.
The  WeLiveSecurity recommends users to use on their computers and mobile devices a security solution that alert when faced with an attempted attack or suspicious website.
With the Football World Cup ever closer it becomes especially important to remain vigilant and learn to detect fraud tactics, preventing them from affecting us or spreading.