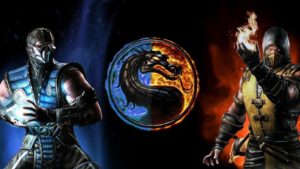 According to the Omega Underground site , the new Mortal Kombat movie can be filmed in the city of Chicago.
The site does not indicate whether the city will be used as an off-site location, or whether the production will be filmed at Cinescape Chicago Film Studio.
It is important to note that NetherRealm , the studio responsible for the series' games, is located in Chicago.
Other potential locations for filming cited by the Omega Underground are Village Roadshow Studios in Australia – where producer James Wan  ( Directed by Evil , Fast & Furious 7 ) directed Aquaman – and Stone Street Studios in New Zealand , where the distributor New Line Cinema filmed The Lord of the Rings and The Hobbit .
In 2016, the Australian Simon McQuoid was quoted to assume the direction of the film.