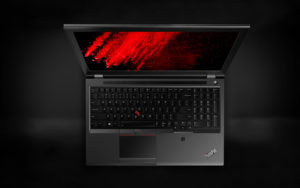 The highest amount of RAM you've probably seen on most laptops is either 8 or 16 and the laptops run pretty efficiently . Lenovo is looking to give users almost 10x that amount of RAM in their new laptop – Lenovo Thinkpad P52.
The company announced the Lenovo ThinkPad P52 at the NXT BLD conference. The laptop supports VR capabilities and an 8th Gen Intel Xeon hexa-core processor, a Nvidia Quadro P3200 GPU, along with up to 6TB of storage, and up to 128GB of RAM.
The Lenovo ThinkPad P52 comes with  a 15.6-inches 4K touchscreen display with 1920×1080 pixel resolution. It has a black body design and weighs 2.5 kilograms. While the connectivity includes, three USB 3.1 Type-A, two USB-C/Thunderbolt, one HDMI 2.0, one mini DisplayPort 1.4, and an SD card reader, Wi-Fi, Bluetooth and 4G LTE.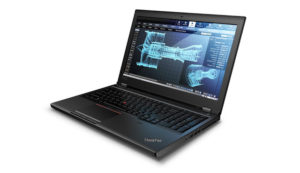 The laptop is an ideal workstation for developers as it comes with VR-related or 3D content, it also gives the option of five operating systems which include:
Windows 10 Pro for the workstation
Windows 10 Pro
Windows 10 Home
Ubuntu
Linux.
The laptop is pre-loaded with Lenovo Vantage and the Microsoft Office 2016 trial. It also comes with an infrared camera for facial recognition and an HD webcam for video chat/calling.