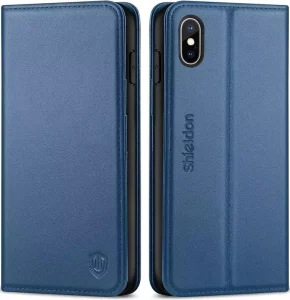 The iPhone XS Max, with its expansive 6.5-inch display and premium build, is undoubtedly a flagship device that many users cherish. As we increasingly move towards a cashless society and the need to carry multiple cards (credit, debit, ID, etc.) becomes essential, the demand for iPhone XS Max cases with cardholder functionality has surged. These cases not only offer protection for your precious device but also provide the convenience of keeping your essential cards within arm's reach. Let's delve into the world of iPhone XS Max cardholder cases and understand their appeal.
Also Check: Greedfall Wallpapers: Dive into the World of Teer Fradee
Why Choose a Cardholder Case?
Convenience: Gone are the days when you need to fumble around in your bag or wallet for your cards. With a cardholder case, your essential cards are right at the back of your phone, making transactions swift and hassle-free.
Minimalism: For those who prefer a minimalist lifestyle, combining your phone case and wallet means one less item to worry about.
Safety: Many cardholder cases come with RFID blocking technology, ensuring that your cards are protected from potential electronic theft.
Popular Features of iPhone XS Max Cardholder Cases
Material: Most cardholder cases are made of leather or faux leather, giving them a sophisticated look. However, there are also options in silicone or hard plastic for those who prefer a different aesthetic.
Card Capacity: While some cases can hold just one or two cards, others have slots for multiple cards and even a small pocket for cash.
Stand Functionality: Some cardholder cases come with a built-in stand, allowing you to prop up your iPhone XS Max for media viewing.
Magnetic Closure: To ensure that your cards remain secure, many cases feature a magnetic closure.
Best iPhone xs max Card Holder Case
While there are numerous brands offering cardholder cases, some of the popular ones include:
SHIELDON iPhone Xs Max Case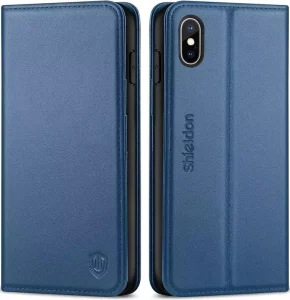 Known for its durability and sleek design, this case offers dual-layer protection and a sliding card compartment. The SHIELDON case is exclusively designed for the iPhone XS Max with a 6.5″ Rear Dual Camera. Made from top-quality genuine cowhide leather, it offers style, softness, and durability. The case provides protection against drops, bumps, and scratches, especially around the camera. It features an auto sleep/wake function through hidden magnets. Additionally, the case comes with RFID shielding to protect personal information, has three card slots, a side pocket for cash or extra cards, a secure magnetic closure, and an invisible kickstand for comfortable viewing. The product is packaged in a premium box, making it an ideal gift choice.
Sinjimoru Detachable Cell Phone Wallet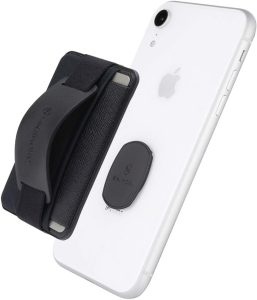 The cell phone card holder is compatible with wireless charging and can be removed when charging. It features a Flap function to safeguard personal information and ensures cards remain secure. The pouch can hold 3-5 cards, cash, and other small items, and can function as a standalone slim wallet when detached from the phone. The Sinji Mount series is universally compatible with both iPhone and Android phones, allowing for interchangeable use of all Sinji Mount accessories.
Things to Consider
Bulk: Adding cards to your phone case can make it bulkier. If slimness is a priority, consider how many cards you'll be carrying.
Card Security: Ensure that the case offers a snug fit for the cards to prevent them from falling out.
Protection: While the cardholder feature is essential, don't compromise on the primary function of the case – protecting your iPhone XS Max.
Conclusion
iPhone XS Max cardholder cases are a testament to how phone accessories have evolved to meet our changing lifestyles. Whether you're looking to reduce the number of items you carry daily or just want the convenience of having your cards within easy reach, these cases are a perfect blend of functionality and style.
Note: Before making a purchase, always check user reviews and ensure that the case fits your specific needs and preferences.