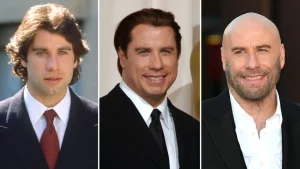 John Travolta, a name that resonates with generations of movie enthusiasts, has been a stalwart in the entertainment industry for decades. From his iconic dance moves in "Saturday Night Fever" to his riveting performances in films like "Pulp Fiction," Travolta's versatility and charisma have made him a household name. But who is the man behind the silver screen? Let's delve deeper into the life and legacy of this cinematic maestro.
Also Read: Rose Bundy: The Silent Legacy of a Serial Killer's Daughter
John Travolta Early Life: The Genesis of a Star
Born in Englewood, New Jersey, in 1954, John Joseph Travolta was one of six children. His parents, both involved in the arts, undoubtedly sowed the seeds of creativity in him. From an early age, Travolta exhibited a proclivity for performance, attending drama and dance schools, and honing his nascent talents.
Breakthrough Role: Disco's Poster Boy
The late 1970s witnessed the disco era, and with it, the rise of Travolta as a cultural icon. "Saturday Night Fever" was not just a film; it was a zeitgeist. Travolta's portrayal of Tony Manero, a Brooklyn youth with dreams of dance floor stardom, was both poignant and electrifying. His sinuous dance moves became emblematic of an era, and the film's soundtrack, dominated by the Bee Gees, became anthemic.
The Highs and Lows: Navigating Stardom
Like many in Hollywood, Travolta's career was not without its vicissitudes. Post his "Saturday Night Fever" success, he faced a series of commercial duds. However, his indomitable spirit and tenacity saw him rise like a phoenix with Quentin Tarantino's "Pulp Fiction" in 1994. As Vincent Vega, Travolta showcased a nuanced performance, replete with depth and vulnerability.
Beyond Acting: The Multifaceted Maestro
Travolta's oeuvre is not limited to acting. He's an accomplished pilot, with a penchant for aviation that's as fervent as his love for cinema. Moreover, his mellifluous voice has graced many a soundtrack, underscoring his multifarious talents.
Also Read: Ted Bundy's Execution: The End of a Notorious Serial Killer
John Travolta's Family and Personal Life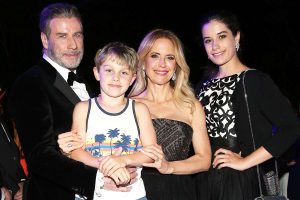 Behind the glitz and glamour, Travolta's personal life has been a tapestry of joy and sorrow. His enduring marriage to actress Kelly Preston, who tragically passed away in 2020, was a testament to their unyielding bond. Together, they navigated the highs and lows of life, including the heart-wrenching loss of their son, Jett.
Parents: The Artistic Foundation
John Travolta was born to Salvatore Travolta and Helen Cecilia Burke. Salvatore, of Italian descent, was a tire salesman and former semi-professional football player. Helen, of Irish ancestry, was an actress and singer who later became a high school drama and English teacher. This blend of athleticism and artistry provided John with a diverse upbringing, nurturing both his physical and creative pursuits.
Siblings: A Brood of Performers
John wasn't the only Travolta with a penchant for the spotlight. He is one of six siblings, many of whom have dabbled in the arts:
Joey Travolta: An actor, director, and producer, Joey has been involved in numerous film projects and has been a staunch advocate for individuals with special needs, using filmmaking as a therapeutic tool.
Ellen Travolta: An accomplished actress, Ellen has appeared in several television series and movies, often sharing the screen with her younger brother John.
Ann Travolta: While not as prolific as her siblings, Ann has had roles in several films and television shows.
Margaret and Sam Travolta: Both have maintained relatively low profiles compared to their other siblings but have had their moments in the entertainment industry.
Marriage to Kelly Preston
In 1991, John Travolta married actress Kelly Preston, marking the beginning of one of Hollywood's most enduring relationships. Both shared screen space in films like "Battlefield Earth" and "The Experts." Their bond was palpable, both on and off the screen. Together, they navigated the tumultuous world of fame, always emerging stronger and more united.
John Travolta Children
John and Kelly were blessed with three children:
Jett Travolta: Born in 1992, Jett's life was tragically cut short in 2009 during a family vacation in the Bahamas. His loss was a devastating blow to the family, and both John and Kelly became advocates for children with special needs, as Jett had Kawasaki disease and was autistic.
Ella Bleu Travolta: Born in 2000, Ella has followed in her parent's footsteps, venturing into acting. She has appeared alongside her father in films like "Old Dogs" and "The Poison Rose."
Benjamin Travolta: Born in 2010, Benjamin's arrival brought a ray of hope and joy to the Travolta family, especially after the tragic loss of Jett.
Coping with Loss: Kelly Preston's Passing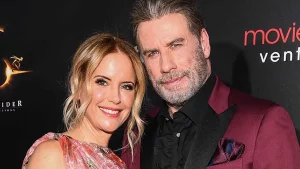 In 2020, the Travolta family faced another heart-wrenching loss with the passing of Kelly Preston after a two-year battle with breast cancer. John and his children have since been pillars of strength for each other, cherishing the memories of their beloved wife and mother.
John Travolta Net Worth
John Travolta, the renowned American actor, singer, producer, and dancer, has a net worth estimated at $250 million
Legacy: An Everlasting Imprint
Travolta's legacy is multifaceted. He's not just an actor; he's a cultural phenomenon. His roles have spanned genres, from musicals to thrillers, each time leaving an indelible mark. His dance moves are still emulated, and his performances are still studied. For aspiring actors, he remains a beacon, exemplifying perseverance, versatility, and sheer talent.
Conclusion
John Travolta's journey, from a young boy in New Jersey to a Hollywood luminary, is both inspiring and instructive. It's a tale of tenacity, of navigating the labyrinthine world of fame with grace, and of constantly reinventing oneself. As we reflect on his illustrious career, one thing is clear: John Travolta is not just a star; he's a constellation in the vast cinematic universe.
FAQs About John Travolta
Q: Is John Travolta gay?
Ans: John Travolta has faced rumors regarding his sexuality for a long time. However, he has always insisted that he is neither gay nor bisexual. He was married to Kelly Preston for 19 years.

Q: How old is John Travolta?
Ans: John Travolta was born on February 18, 1954. As of 2023, he is 69 years old. This information is consistent across multiple sources like Wikipedia

Q: Is John Travolta married?
Ans: John Travolta was married to actress Kelly Preston. They met in 1987 while filming "The Experts" and got married in Paris in 1991. They remained married until Kelly Preston's passing in July 2020

Q: John Travolta's wife?
Ans: John Travolta's wife was Kelly Preston. They were married for 29 years until her unfortunate passing in 2020.

Q: John Travolta's daughter?
Ans: John Travolta's daughter is named Ella Bleu Travolta. She was born on April 3, 2000. Ella Bleu has followed in her parents' footsteps and has pursued a career in acting. She is known for her roles in movies like "Old Dogs" (2009) and "The Poison Rose" (2019).

Q: John Travolta "Grease"?
Ans: John Travolta played the iconic role of Danny Zuko in the film "Grease." The movie revolves around the love story of greaser Danny Zuko and Australian transfer student Sandy Olsson, portrayed by Olivia Newton-John. "Grease" is one of the most popular musical films and has left a significant mark in cinema history. You can read more about the film on Wikipedia or check out its IMDb page.

Q: How tall is John Travolta? / John Travolta height?
Ans: John Travolta's height is often cited to be around 6 feet 2 inches (188 cm)

Q: Is John Travolta bisexual?
Ans: John has consistently denied rumors regarding his sexuality and has always maintained that he is neither gay nor bisexual. He was married to Kelly Preston for 19 years until her passing

Q: John Travolta hair?
Ans: John Travolta's hair has been a topic of discussion for many years. In recent times, he has sported a fully bald look, suggesting that his natural hair might have receded significantly. Over the years, there have been speculations and rumors about Travolta undergoing a hair transplant, but there hasn't been any official confirmation from the actor himself.

Q: Is John Travolta dating?
Ans: As of the latest reports, John Travolta is not currently in a confirmed relationship. After the passing of his wife, Kelly Preston, there were reports suggesting that he took a "vow of celibacy." However, recent articles indicate that he might be considering dating again three years after his wife's death

Q: John Travolta plastic surgery?
Ans: There have been rumors and speculations over the years suggesting that John might have undergone plastic surgery. Some sources speculate that he may have had procedures like facelifts and botox injections to maintain a youthful appearance. However, there is no concrete evidence to confirm these claims

Q: is John Travolta still alive/ Did John Travolta die?
Ans: No, John has not passed away. There were rumors and hoaxes circulating online in early January 2023 suggesting that the actor had died. However, these claims have been debunked by reputable sources